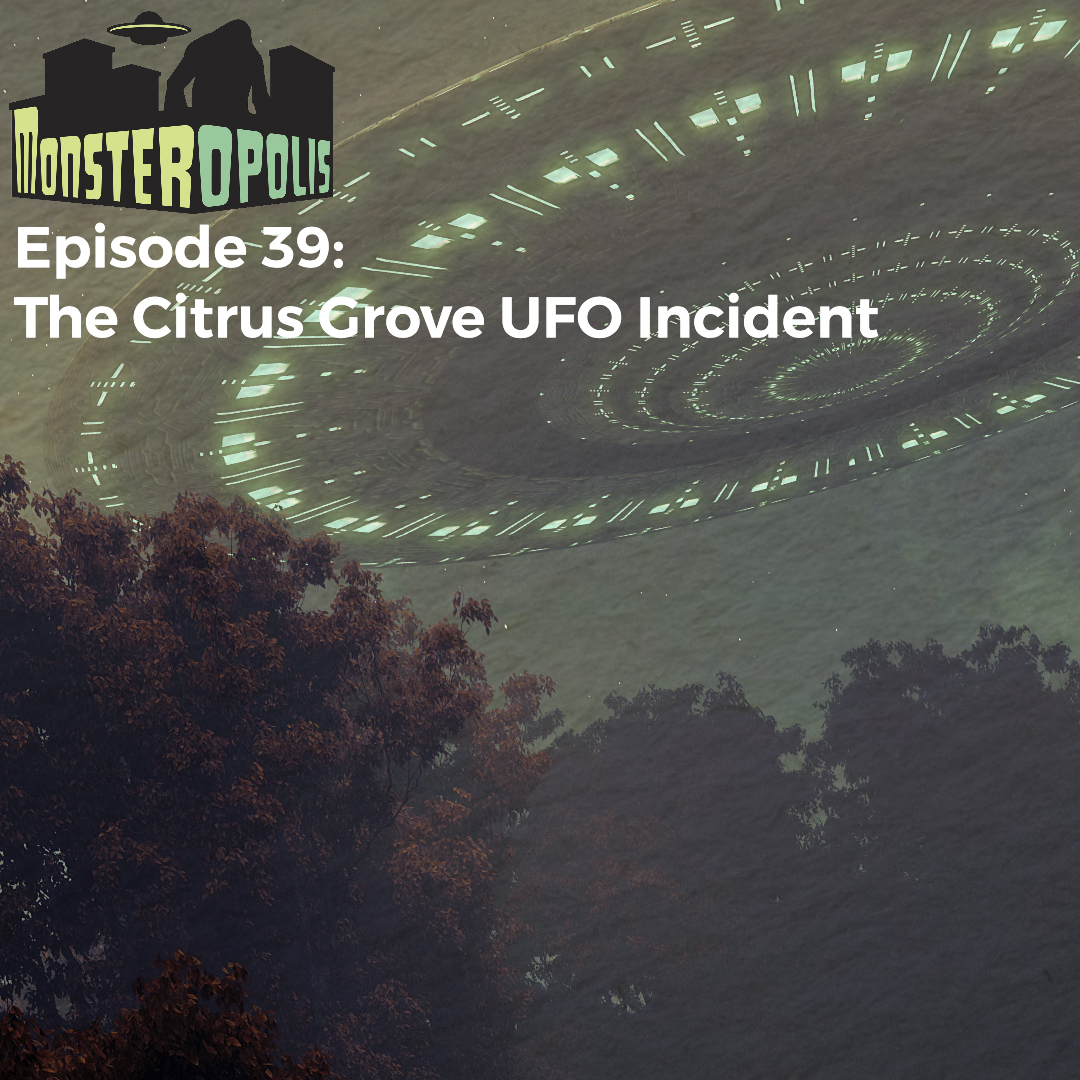 A mysterious "mothership" hovering in the sky. Humanoid figures with terrifying, black eyes. Robotic menaces. An attempted alien abduction gone awry. A fight for survival.
This week Seth and Mark dig into a book titled Aliens in the Forest (find your own copy right here...https://www.amazon.com/Aliens-Forest-Cisco-Grove-Encounter/dp/1467945552 ) that Mark recently unearthed. The boys discuss the ins and outs of the case which occurred in the 1960s.
Monsteropolis is the official podcast of Small Town Monsters hosted by Seth Breedlove and Mark Matzke. You can now view/listen to episodes of Monsteropolis via the official Small Town Monsters YouTube channel! 
Find Monsteropolis on nearly all social media platforms!
Facebook is  facebook.com/monsteropolis
Twitter is @monsters971FM
You can find us on iTunes, Spotify, Stitcher and everywhere good podcasts are listened to.
Don't forget to leave us a rating and review and send us your mail to monsteropolismail@gmail.com