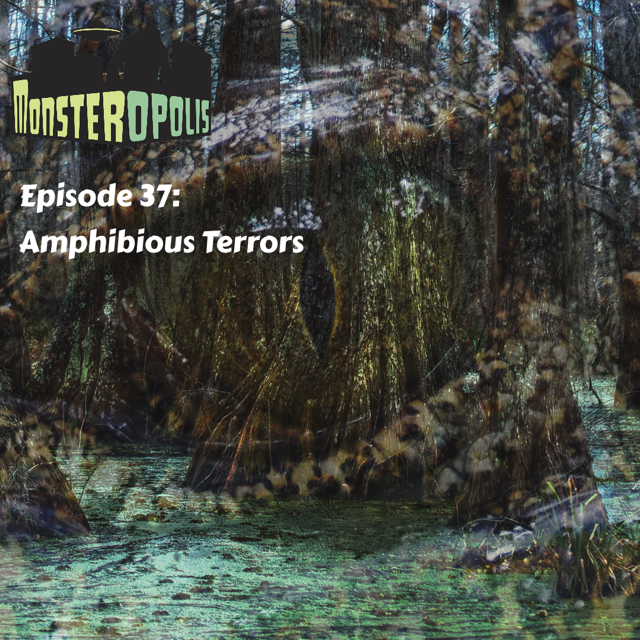 The Lizardman of Scape Ore Swamp. The Frogman of Loveland. What do they have in common? They both love water and being generally creepy! Check into this latest episode of Monsteropolis where Seth and Mark discuss things that go bump... under bridges and in bogs. 
Monsteropolis is the official podcast of Small Town Monsters hosted by Seth Breedlove and Mark Matzke. You can now view/listen to episodes of Monsteropolis via the official Small Town Monsters YouTube channel! 
Find Monsteropolis on nearly all social media platforms!
Facebook is  facebook.com/monsteropolis
Twitter is @monsters971FM
You can find us on iTunes, Spotify, Stitcher and everywhere good podcasts are listened to.
Don't forget to leave us a rating and review and send us your mail to monsteropolismail@gmail.com