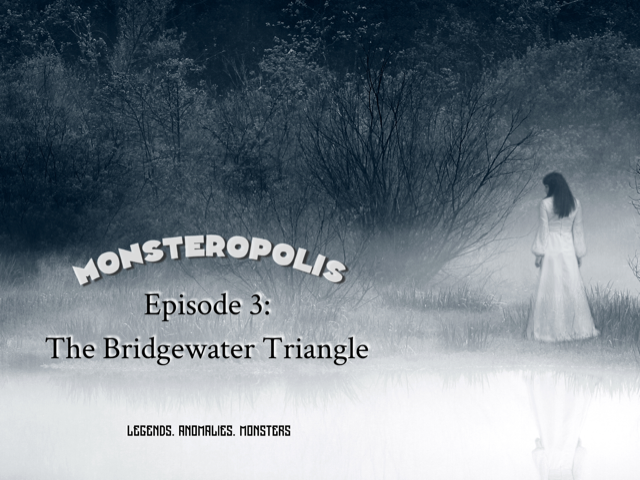 This week's episode is an introduction to one of the spookiest places on the planet. The Bridgewater Triangle. Home to Puckwudgies, ghosts, ghouls, Bigfoot, Thunderbirds, UFOs and other anomalies. We talk about it ALL! Or at least as much as we can fit into a 45 minute show...
Correction: Seth frequently refers to a man named "Tim Balzano" in this episode, but meant to say "Chris Balzano". 
Find Monsteropolis on nearly all social media platforms!
Facebook is  facebook.com/monsteropolis
Twitter is @monsters971FM
You can find us on iTunes, Spotify, Stitcher and everywhere good podcasts are listened to.
Don't forget to leave us a rating and review and send us your mail to monsteropolismail@gmail.com