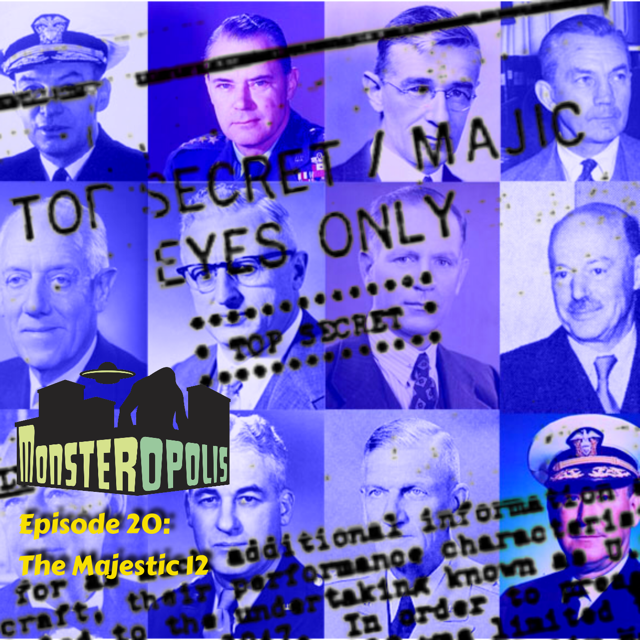 This week the boys continue talking about subjects they love by diving into the mysterious case of the Majestic 12. A supposed branch of the government tasked with investigating and covering up UFO sightings. But was it real? Who knows! Learn more by listening but beware: For majestic ears only...
Monsteropolis is the official podcast of Small Town Monsters hosted by Seth Breedlove and Mark Matzke.
Find Monsteropolis on nearly all social media platforms!
Facebook is  facebook.com/monsteropolis
Twitter is @monsters971FM
You can find us on iTunes, Spotify, Stitcher and everywhere good podcasts are listened to.
Don't forget to leave us a rating and review and send us your mail to monsteropolismail@gmail.com